LMOB
Electrical Contractors
Website Build + Management
Promotional Video Shoot
Photography Shoot
Content Creation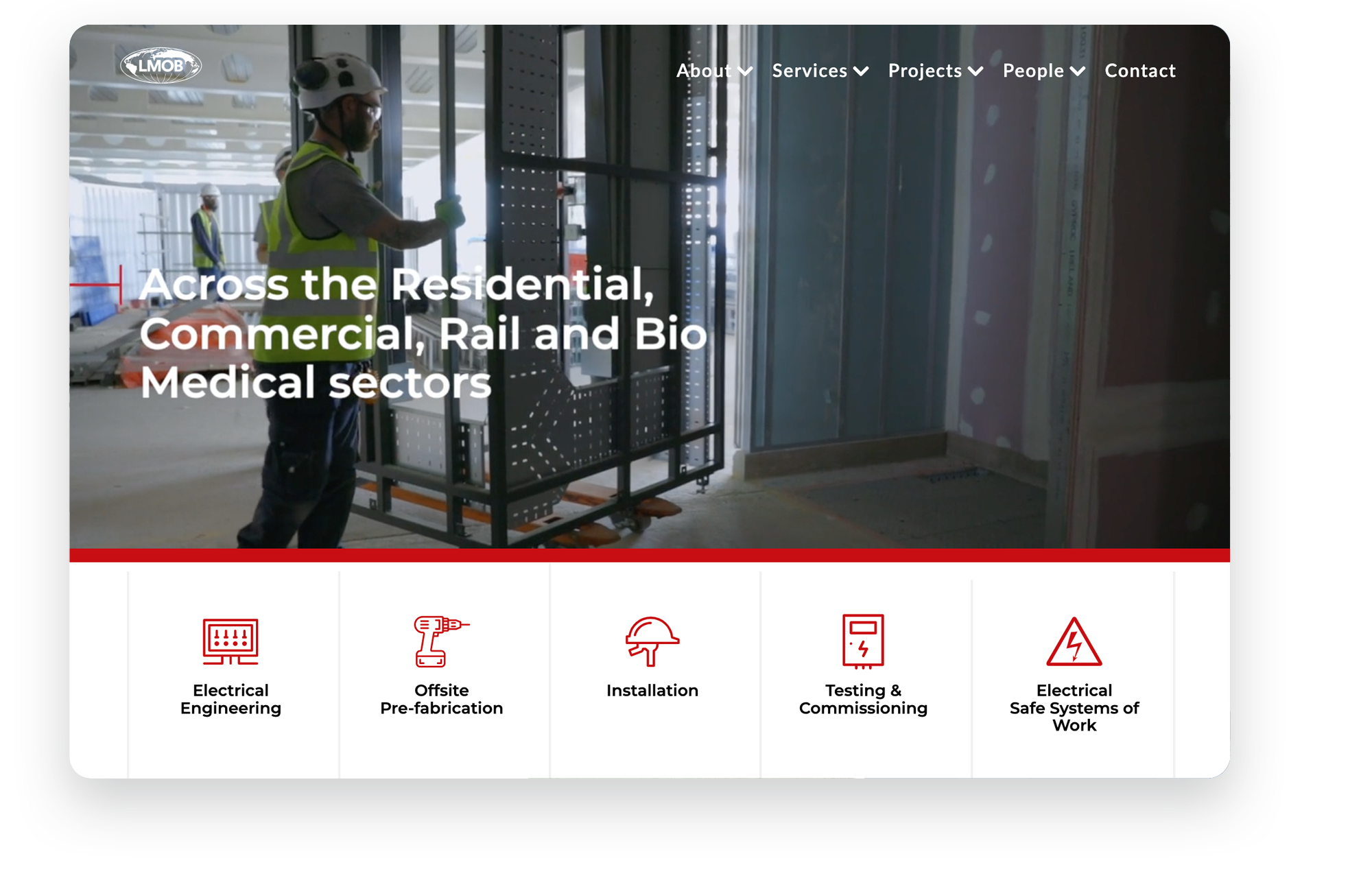 Communication of service expertise...
LMOB provide large scale & highly technical electrical contracting services to the Bio-medical, Commercial, Rail & Residential sectors. LMOB approached fluid to create a website & promotional video ccurately reflecting the scale of project, logistical management, & expertise of the staff involved at the company.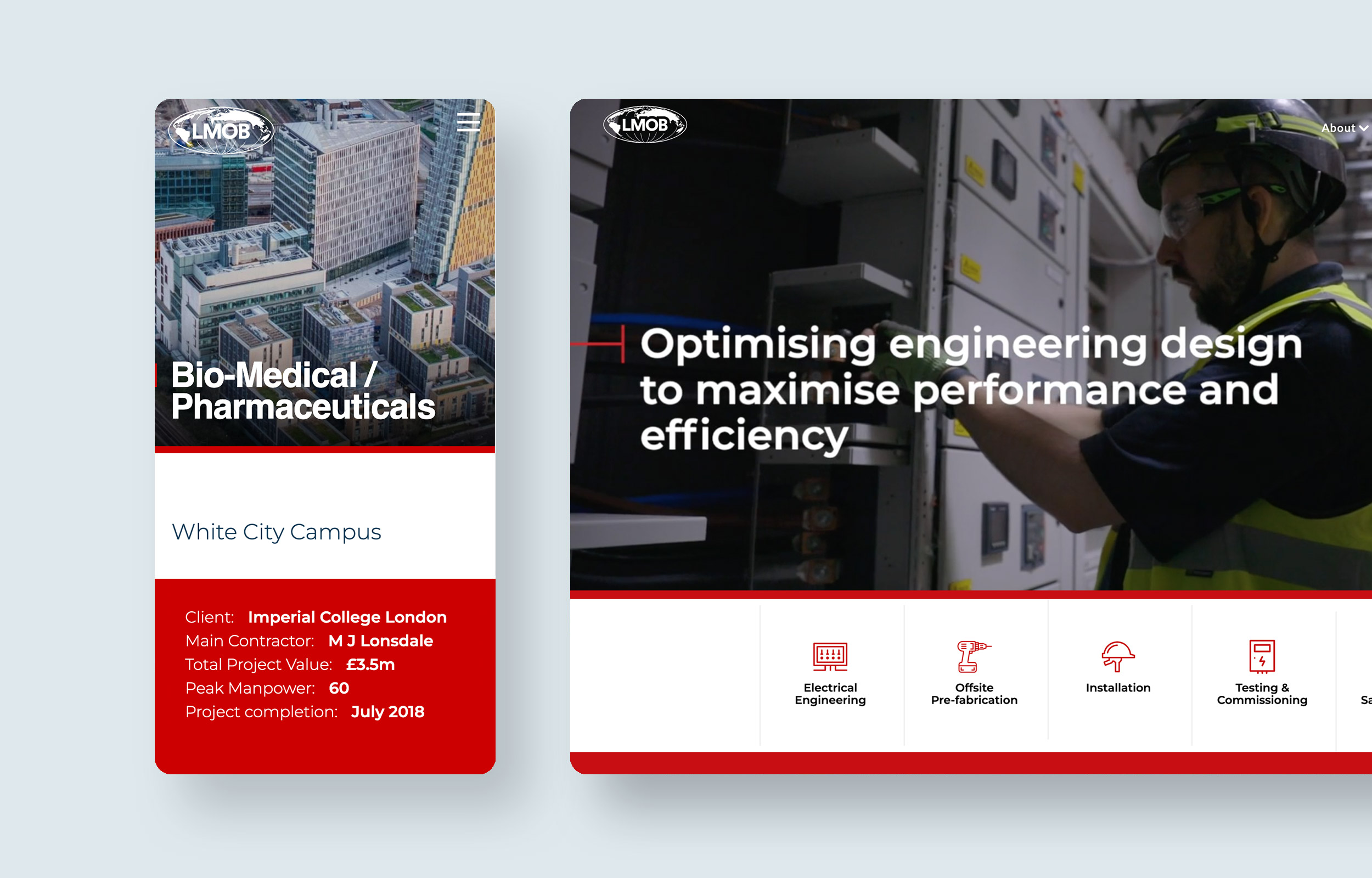 Introductory Video Creation
The production of an onsite video captures the full LMOB process, offsite manufacturing, delivery, expertly installed operational systems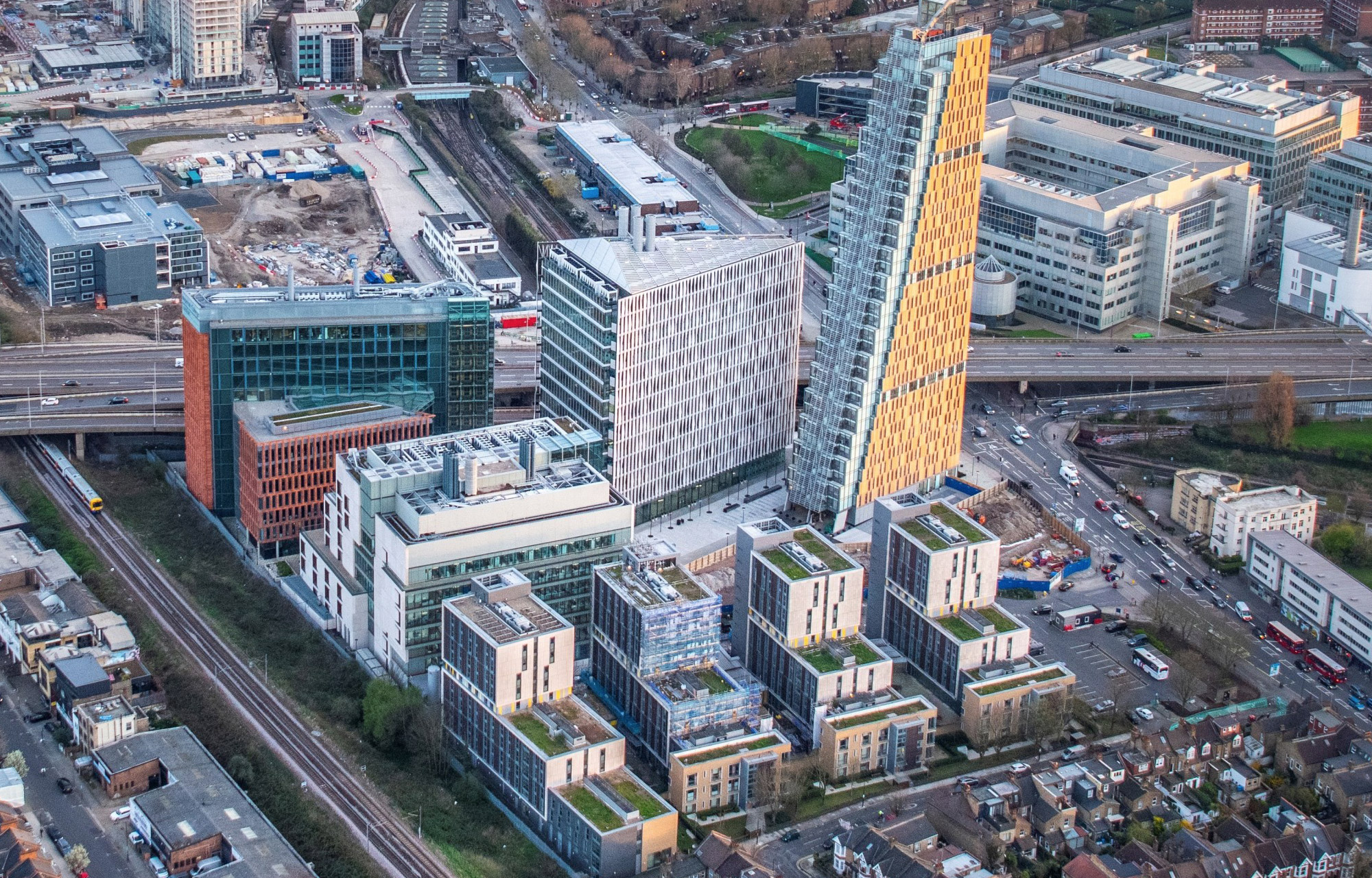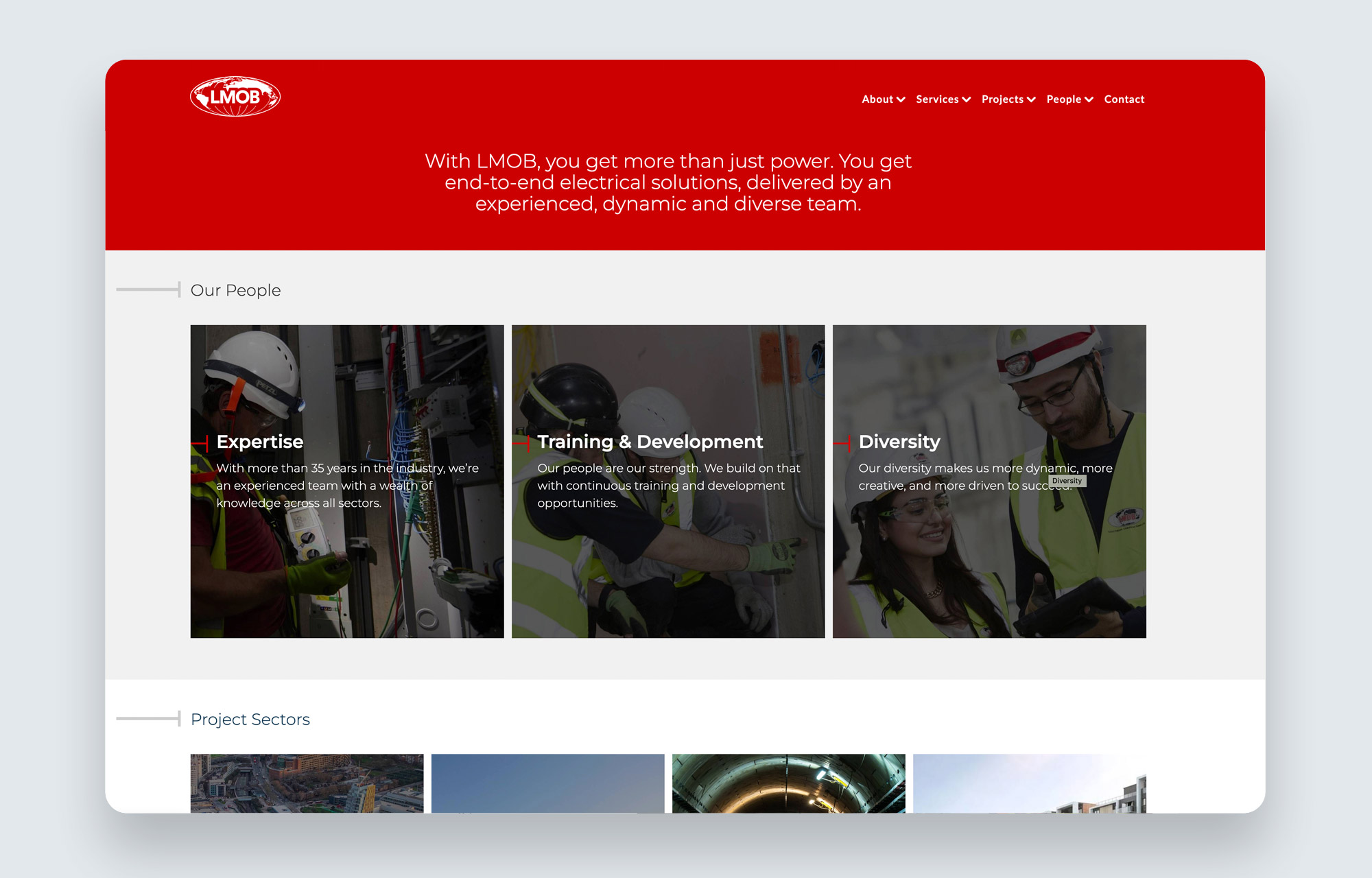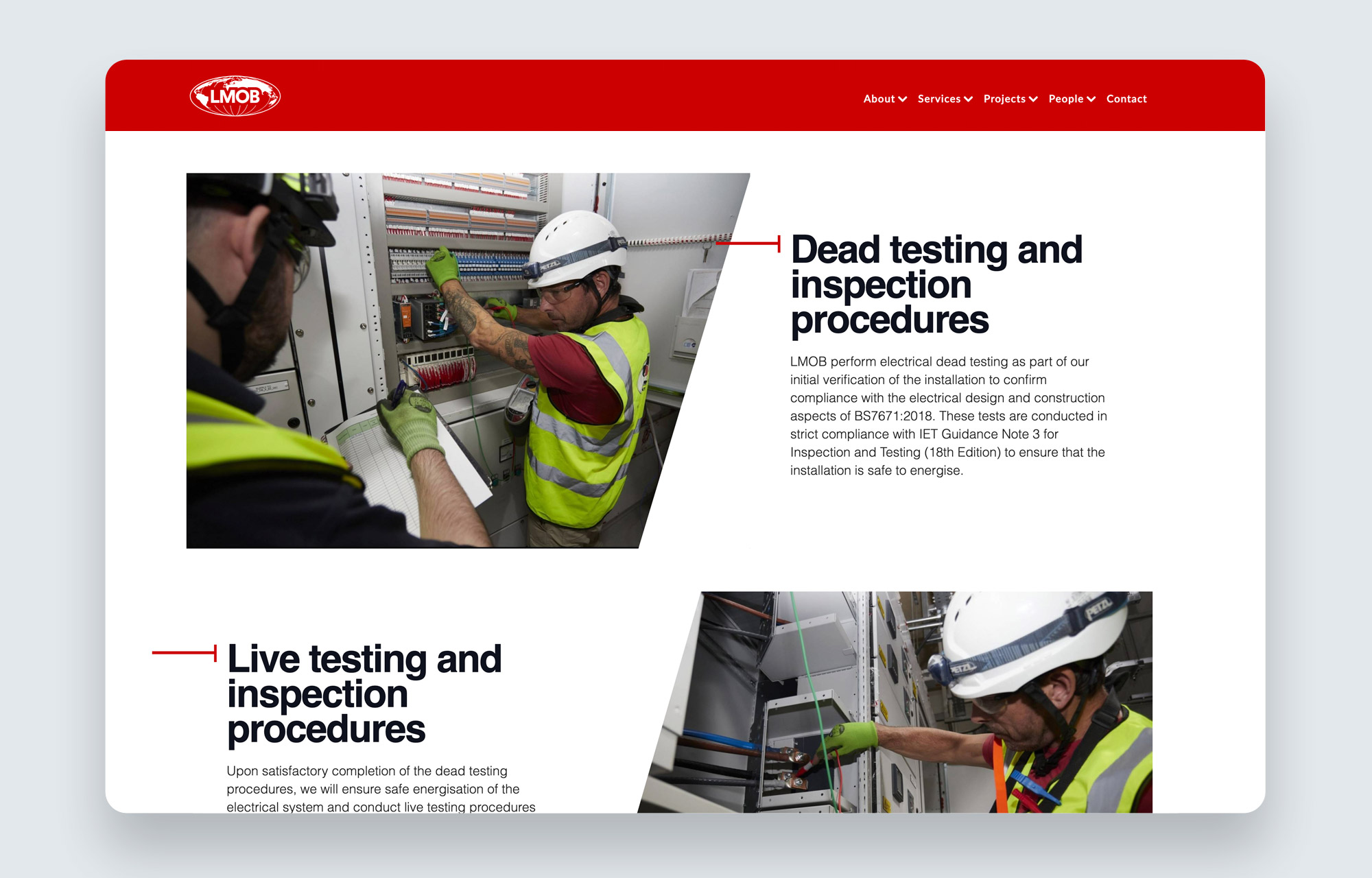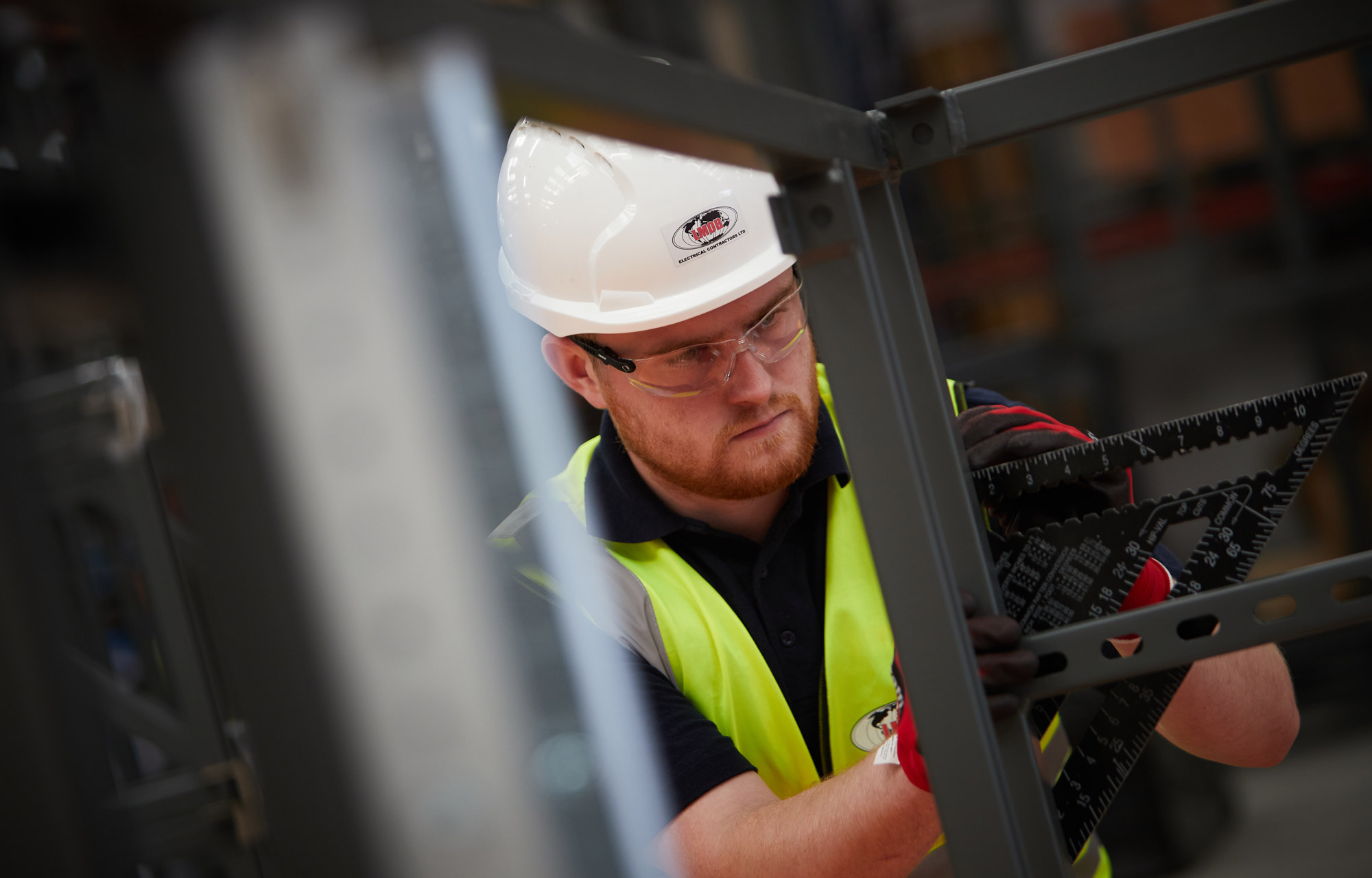 Live Environment Photo Shoot
A 3 day, onsite photo shoot took place producing imagery that captured the nature & scale of the projects LMOB were involved in.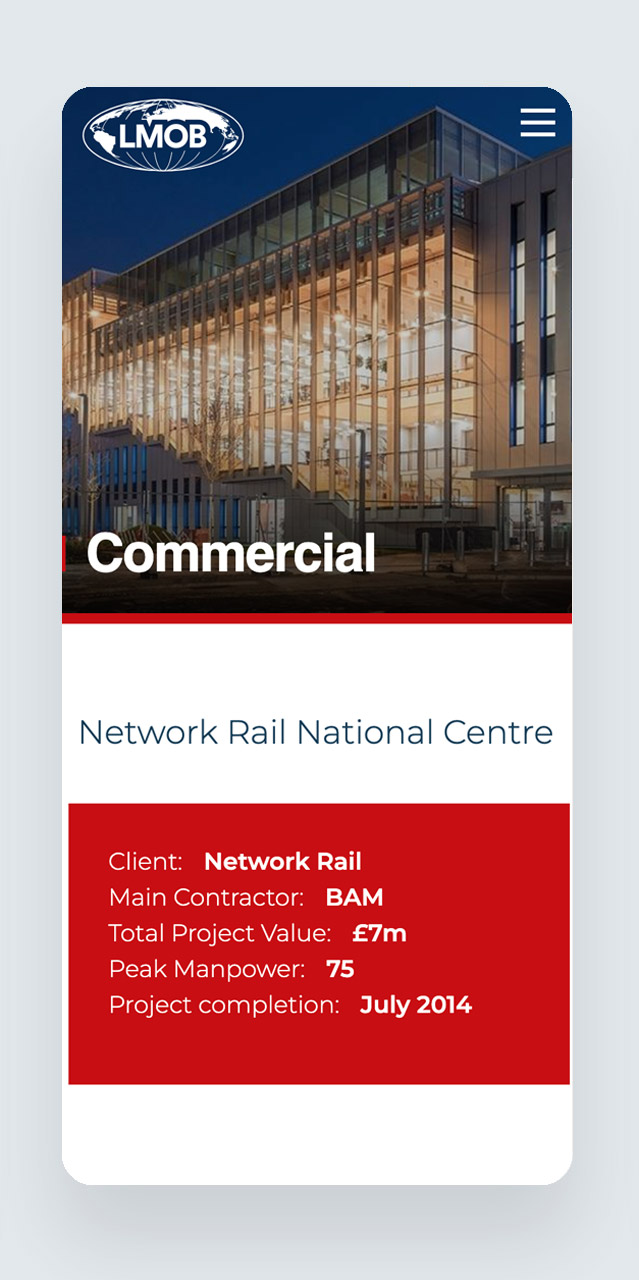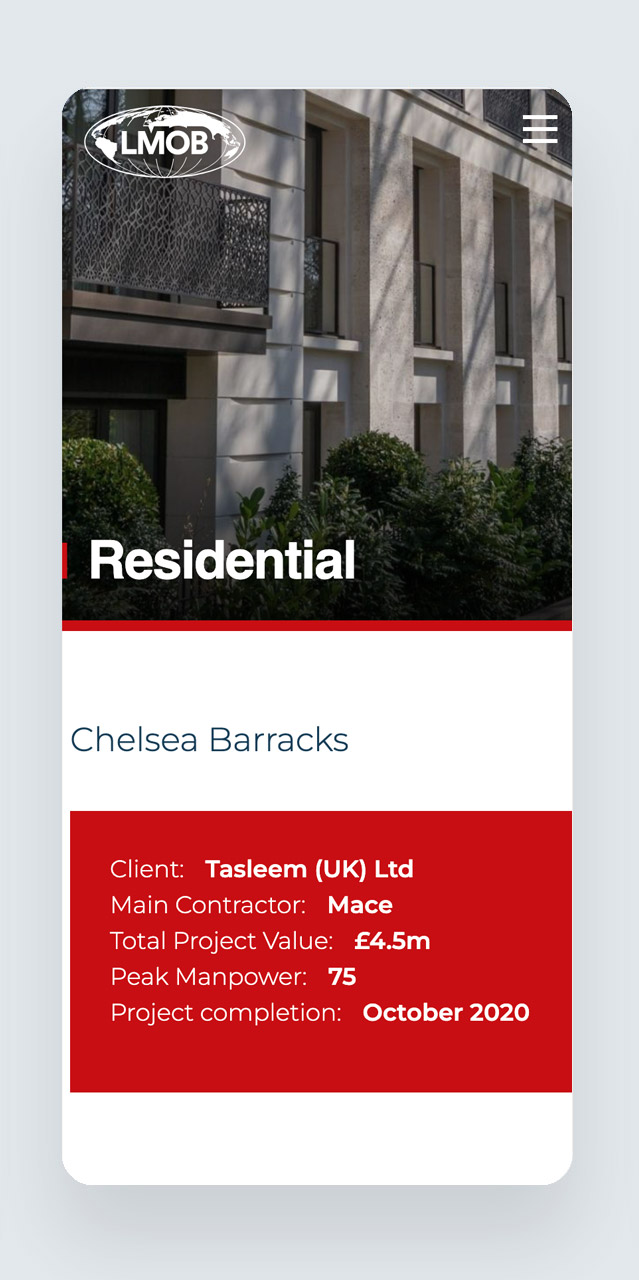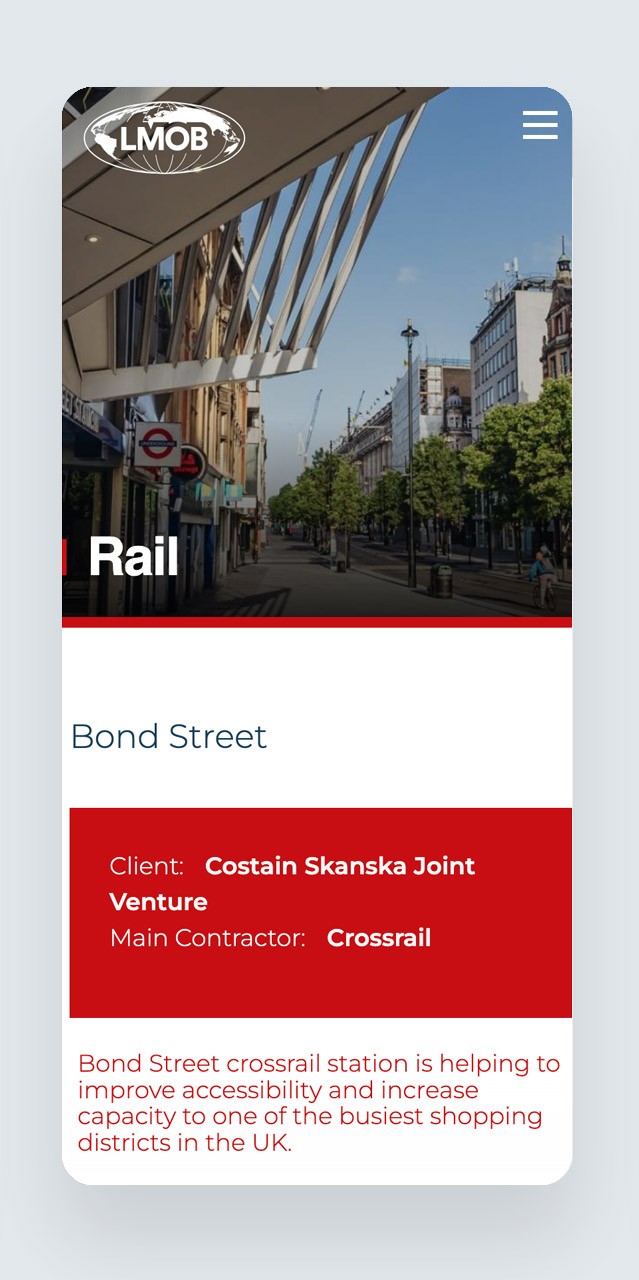 Menu